On 26th February, all Heads of Departments of INTERNATIONAL MINH VIET JS. COMPANY signed Performance Management Contracts at a ceremony held at IMV Center (District 7, Ho Chi Minh City). It is considered one of the most important events keeping in line with operational efficiency in forthcoming year.
The ceremony took place in the presence of the Chairman of the Capital Group and Mr. Rico Hartono - Vice President of Capital Group, and all heads of branches in Hanoi, Danang, Cantho and Cambodia via video conferencing. Each of BU Heads signed the performance commitment contract with the CEO , Mr. Stefanov Arfan.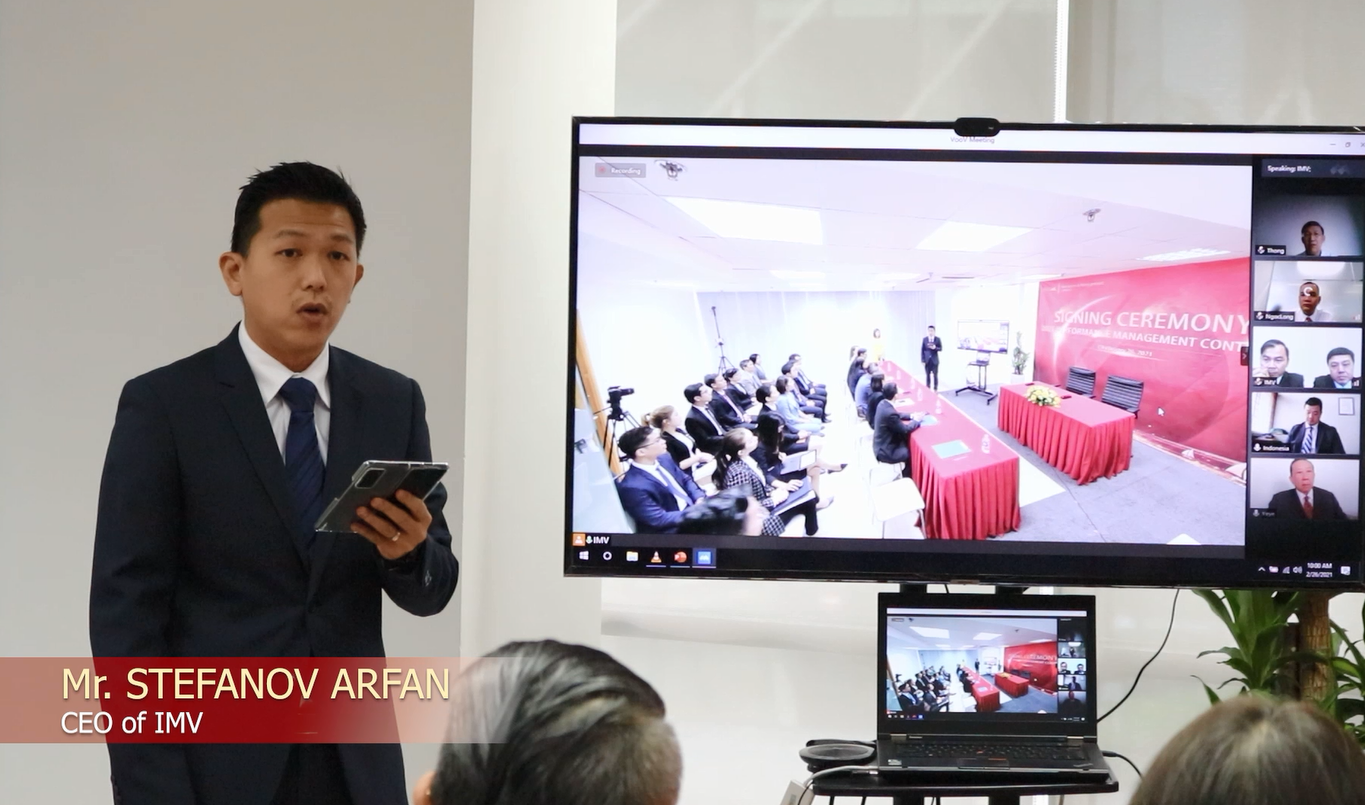 The commitments pave the way for new approaches to the market of FMCG, Cosmetics, Imaging & Graphic Art, Medical system, and New Product Development promising to bring more innovation in 2021. We will also attempt to improve operations such as placing human resource development, research projects, facility development, advanced technology, marketing, and sales strategies in a stronger position to respond against rapidly changing, and sometimes volatile market conditions.
With IMV's Core Values: Performance, Integrity, Appreciation, Innovation which are our operational priority, so this commitment serving as a combination of our strengths enables us all to achieve more and more in the future.
The spirit of "Unity is Strength", guiding our desire to continue moving forward together, is essential during the Coronavirus pandemic. We seriously commit to enhancing our performance and working in collaboration with our gold partners in order to bring all the best to customers. That mission is now more important than ever.